We Care About Your Car
At Goldy's - Mobile Mechanic Gold Coast, we aim to make the car servicing process as convenient as possible. We provide a mobile mechanic car service in Gold Coast that comes straight to your home or office.
Fill out the form below and we will contact you shortly.
24 Hour Gold Coast Mechanic
At Goldy's Mobile Mechanic Gold Coast, we provide you with a fully qualified 24 hour Gold Coast mechanic. They are able to do a range of mechanical services 24 hours a day. There is the option of coming to work on your car where it suits you best. Had a breakdown or stuck in an emergency? Give us a call right away!
Brake Repair Pads & Rotors
We come to you – Best Price Car Service in Gold Coast
The distinct significant advantage of our service is "we visit you". Therefore, there is no requirement to drop your car off / pick it up from a Gold Coast service centre. In other words, don't worry about organising lifts or having to bother friends and family. 
Above all, you'll have a professional mobile mechanic arrive in a completely equipped vehicle. They are ready to carry out the car servicing in Gold Coast and this will save you a heap of time, cash and stress.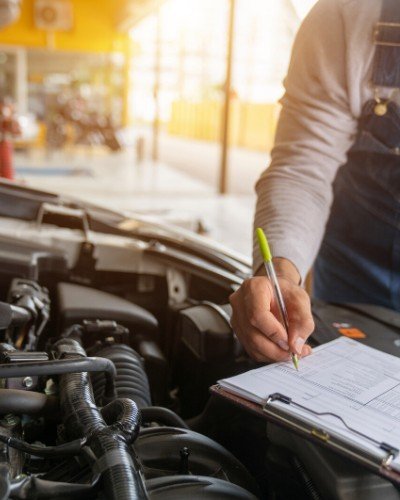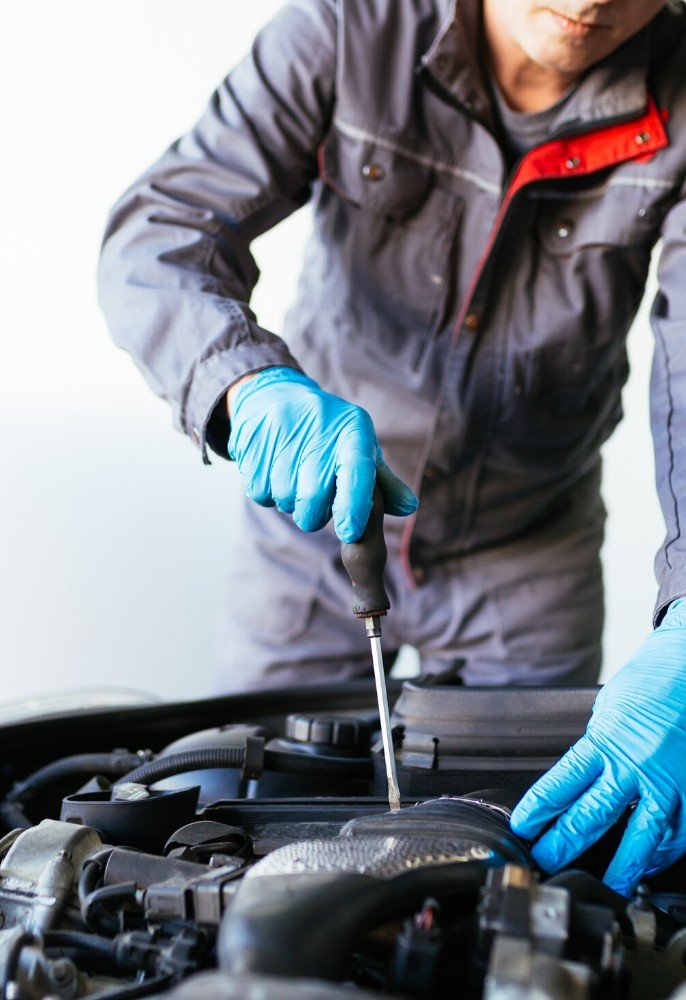 Mobile Mechanic Gold Coast
Fully qualified professionals that come to your home or workplace
Our Mobile Mechanic in Gold Coast business is going from strength to strength. All our automotive servicing work is 100% guaranteed and all the parts supplied and fitted are to the highest standard. All our professionals pride themselves on giving the best car service in Gold Coast utilising only the best accessories and parts. We are known as the number one fully mobile service around your local area.
Do you want the best Car Service Gold Coast experience? Trust Goldys Mobile Mechanic Gold Coast to get the work done right from the convenience of your home or workplace. At Goldys mechanics Gold Coast, our mobile car service Gold Coast options include a mixture of service types to help you to keep your car in optimal running condition.
Best Price Car Service In Gold Coast
We are pleased to give the best price car service in Gold Coast and we can serve all your vehicle maintenance requirements.
Not quite all mobile roadworthy Gold Coast inspection services are the same. Goldy's Mobile Mechanics are the masters in Safety certificates in Gold Coast. We can aim to give you the cheapest mobile safety certificate in Gold Coast, GUARANTEED!
If you choose to call us early in the day, we can nearly always offer a same-day RWC Gold Coast service so you can obtain a roadworthy certificate. We are a 24 hour Gold Coast Mechanic, so the probability is high we can do same-day service. However, on exceptional occasions where same-day service is not possible, we will arrive at your (and our) earliest possible availability. We have an upfront pricing method. You will be able to get a quote by phoning us or via the form below, go ahead and ring around some other companies and check that its fair!
Mobile Mechanic Gold Coast
Obtain your mobile roadworthy certificates Gold Coast (RWC) today in all Gold Coast City, and Gold Coast areas. Give us a call today! Goldy's Mobile Mechanic Gold Coast can beat any sensible price quoted by another RWC Gold Coast Company. Our Upfront Pricing System guarantees no hidden shocks – the amount quoted by us is the price you will pay.
One of Goldy's mobile RWC Gold Coast roadworthy inspectors will come to you, whether it is to your home or workplace (or anywhere else you require us to attend). We are a 24 hour Gold Coast Mechanic and provide the inspection and issue a roadworthy certificate in Gold Coast on the spot!
All you ought to do is complete the free quote form to have one of our administrative team call you to establish a time and place that suits you best. For mobile safety certificates in Gold Coast and roadworthy certificates or RWC in Gold Coast, it's as straightforward as that.
Safety certificates, which commonly referred to as a roadworthy certificate, take roughly 45 minutes to finish so our Mechanics in Gold Coast can do it while you wait.
Many people may assume that they are required to return their car to a dealership for New Car Log Book servicing in Gold Coast so as to keep the guarantee. 
In fact, the ACCC have suggested that under Australian Law, you're able to have your log book service Gold Coast completed by a certified company or Gold Coast service centre of your selection given they are competent to do so. Goldy's Mobile Mechanics can provide you with fully qualified mechanic to perform Log Book Servicing on your vehicle.
Take the stress out of having to find a log book service centre in Gold Coast and let us visit at a time that best suits you. We operate day and night, as we are a 24 hour Gold Coast Mechanic.
Pre-purchase Inspections Gold Coast
Our team can also provide pre-purchase inspections in Gold Coast, so if you are looking to purchase that new shiny car, then this is the best way to get a piece of mind before parting with your hard-earned cash.
Get in touch with us today. We are able to have your mobile roadworthy inspection or pre-purchase report to you in a flash.
Choose the right car mechanic in Gold Coast.
Gold Coast people need to realise the significance of picking the right mechanic in Gold Coast so you can save both time and money. We understand it is annoying having your transport out off the road for any measure of time. Even more irritating is forking out remarkably high prices for inadequate work that seemed to take far longer than is needed. Our mobile mechanic Gold Coast company provides a precise and cost-effective service every time. Therefore, if you are searching for hassle-free quality services – we have the mechanical team for you.
Our car service in Gold Coast team knows your car is an essential part of your everyday survival. Furthermore, our professionals are highly qualified people who will get your work done right the first time. You will discover that it's challenging to find a better car service anywhere else in Gold Coast. With our quality jobs – you will recognise your car will be in excellent hands and back up in working condition as soon as possible.
Best Price Car service in Gold Coast Means Satisfied customers.
24 Hour Gold Coast Mechanic!
We have many customers who will tell you how great our company is at what we do, as we have saved them so much time and money. So the next time you need car repairs or car servicing in Gold Coast from a trusted and accredited technician; you know who to call. We even run 24 hours a day / 7 days a week. Our business specialises in brake and clutch repairs – we are also fully registered and insured so we can perform routine minor and major car service. See our review page.
Gold Coasts most trusted and reliable Mobile Mechanics
Now you recognise what we do – why not reach out to one of our friendly staff to discuss your job? We are here to suggest advice or the best service we think based on your situation. 
Goldy's Mobile Mechanic Gold Coast will be here for you and your vehicle at your moment of need in Gold Coast 24 hours a day. 
We can also give obligation-free quotes on our services to let you consider all possibilities before reaching any decisions. However, have been in the Gold Coast Mobile Mechanic game for some time now, and our main goal is to keep a big smile on our clients faces.
Our local Queensland company is satisfied of the customer feedback we obtain. To begin with, our Mobile Mechanic Gold Coast company began on word of mouth – and we take a huge amount of pride in being one of the most committed and competent team that QLD has to contribute. 
Contact Goldy's Mobile Mechanic Gold Coast today on (07) 5317 1002 or email us at info@goldcoastmobilemechanical.com.au
Why Choose Goldy's Mobile Mechanic Gold Coast?
We have local Gold Coast mechanics that come direct to you. Our mechanics offer a complete range of services at excellent prices and best of all, they always guarantee the quality of their workmanship.
Experienced Skills
We only work with highly skilled and qualified tradesmen.
Gold Coast Owned
We are a small, local Gold Coast owned and operated business.
Low Cost
Great prices on all mechanical services. Request a quote today to find out more about our pricing.
Guaranteed Services
High quality work and advice on all makes and models of vehicles.
Mobile Mechanic
A Gold Coast mechanic comes to you! No need to arrange a rental vehicle or catch the bus.
Range Of Services
For more information on everything the we offer get in touch with one of our friendly Gold Coast mechanics today.
Fill out the form below and we will contact you shortly.