Logbook Service Gold Coast
Logbook Service Gold Coast
Goldy's Gold Coast Mobile Mechanic is proud to supply a thorough log book service which guarantees your car is operating economically and safely. We'll happily stamp out your log book on the spot. The logbook service Gold Coast includes all components and oils utilised, scheduled service materials, and a document that includes a safety check.
If your after a regular car service in Gold Coast, take a look here.
A thorough logbook service Gold Coast has become the most significant way which you can keep tabs on your vehicle's service history and basic condition. Therefore, we just utilise manufacturer-approved replacement parts and maintenance materials. We will only use high-quality fluids and oils such as Valvoline. Furthermore, we offer you thorough safety reports, and that means you will not ever void your factory warranty. We will continue to keep your vehicle on the highway as long as you can.
Fill out the form and we will be in touch as soon as possible.
Log Book Service Gold Coast
What's a log book service?
A log book service is a proactive strategy to Auto Maintenance. It involves routine inspections and small repair, so that you are able to keep your vehicle running smoothly and economically. Additionally, it may prevent modest issues turning to significant damage and problems that could be expensive to fix. 
It may be assessing the timing belts, replacing the brake pads, then scrutinizing the shock absorbers or filling the transmission fluid. This keeps your vehicle running at optimum performance. 
A log book service Gold Coast should be done every 10,000kms. The service is designed to analyse your vehicle in how the producer intended. All Safety checks, replacement measures and service things are performed in precise accordance with how the car company had intended. 
Whats included in a log book service Gold Coast?
Various car manufacturers need different tasks to be completed with each 10,000km. Nevertheless, you will find typical checks, steps and replacement things that should be completed. Therefore, you can be sure to have your next Gold Coast Logbook service completed to perfection at Goldy's Gold Coast Mobile Mechanic.
Gold Coast Logbook Service may include:
Replace engine oil & oil filter
Brake check ups and modification
Check suspension and steering
40 point vehicle analysis
Inspect and top up beneath bonnet fluid amounts
Computer and battery evaluation
Check tyre condition and pressure levels
Inspect radiator hoses
Check fan belts
Check lights are all working
Unbelievable Service, Professional Team, Booking Is Super-Easy!
Our 24 Hour Gold Coast Mobile Mechanics Service the entire region
We visit all around the Gold Coast from Coomera to Tweed Heads. Here are just some areas we visit frequently for car service in Gold Coast.
Coomera
Southport
Robina
Varsity Lakes
Burleigh Heads
Burleigh Waters
Currumbin
Coolangatta
Tweed Head
Tugun
Where do I locate my own log book?
You can find your log book usually with your car. For instance, take a look in the glove box. This lays out the specified time and schedule for your routine log publication services. Ideally, you need to keep your log book on your glove box for reference and also to record any specifics. 
Where do I go to get a log book support?
Regardless of what you may hear, you do not have to return to your own Automobile manufacturer's Gold Coast service center for log book servicing. You can still keep your new vehicle warranty.
Goldy's Mobile Mechanic Gold Coast is a licensed log book servicing supplier. This means, our Gold Coast mechanic is able to visit you at your home or workplace. We will perform the Logbook Service Gold Coast right there and then. Furthermore, it won't impact your vehicle manufacturer's guarantee. However, by remaining at the top of the log book solutions, you are ensuring that your vehicle's warranty will probably be upheld. 

Let us take care of all you log book service Gold Coast needs from the convenience of your own home or workplace. We are just a phone call away!
No work is done if you don't provide the OK!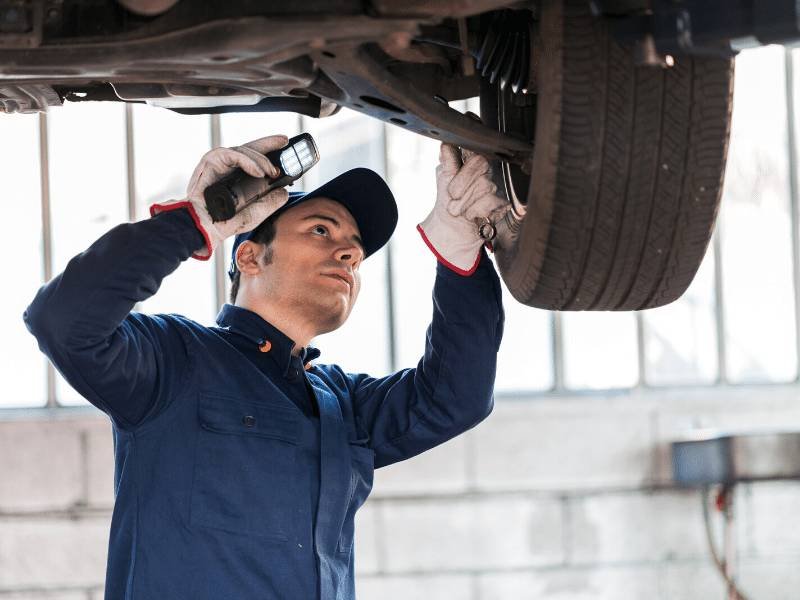 Fill out the form below and we will be in touch with you shortly.