Mobile Roadworthy Gold Coast
Safety Certificates Gold Coast
A Roadworthy Certificate is needed whenever you're selling a car, motorcycle, truck or trailer that's registered in Queensland before you decide to sell the vehicle. A Mobile Roadworthy Gold Coast Certificate is also required when you want to register an unregistered vehicle or desire transferring a vehicle from interstate.
A certified individual that's licensed by Queensland Transport and Main Roads conducts the review for your Roadworthy Certificate QLD Gold Coast. Mobile Mechanic inspections can be found in Queensland that allows an Approved Mobile Inspector to view your car or truck either at work, home or where it may be found in the time of inspection.
Not all mobile roadworthy Gold Coast RWC inspection services will be similar. Offering a 24 Hour Gold Coast Mechanic Service, Goldy's Mobile Mechanic Gold Coast is the front-runner in roadworthy certificates and mobile mechanic repair. 
We provide you the best price on your mobile roadworthy Gold Coast GUARANTEED!
Fill out the form and we will be in touch as soon as possible.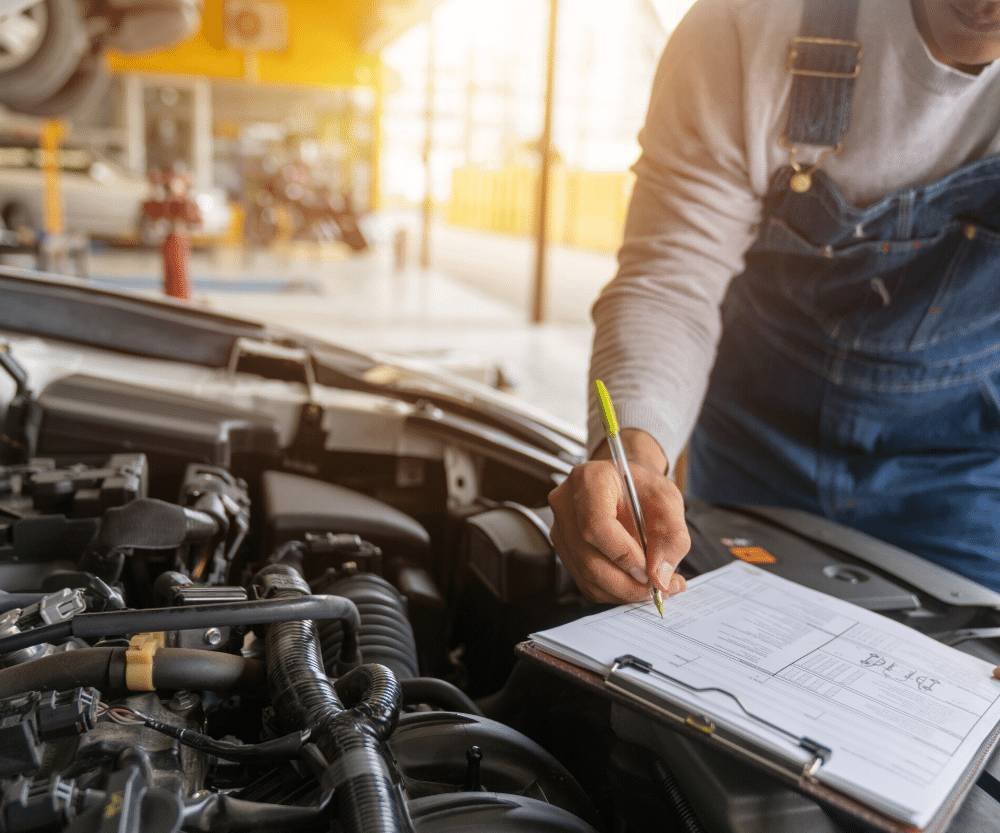 Frequently Asked Questions.
Vehicles that need Roadworthy Safety Certificates Gold Coast
Goldy's Gold Coast Mobile Mechanic have professional examiners that can carry out mobile roadworthy Brisbane and gold coast:
Small vehicles — Cars with a Gross Vehicle Mass (GVM) up to 4.5t
Motorcycles – mopeds, scooters, roadbikes
Light trailers — Aggregated Trailer Mass (ATM) over 750kg up to 3.5t
Heavy trailers — Aggregated Trailer Mass (ATM) over 3.5t around 10t
Heavy vehicles registered in QLD – Gross Vehicle Mass (GVM) over 4.5t around 16t
Interstate registered or Unregistered heavy vehicles — unrestricted 
Goldy's Mobile Mechanics Gold Coast can perform other inspections such as:
Pre-Purchase Inspections
Modification plates
Certification of Inspection (COI)
HVRAS-Measure ups
Certificate of Inspection
Child restraint reviews
If you are able to phone us early in the day, we are often able to supply a same-day service to do your Gold Coast roadworthy certificate.
On infrequent occasions where same-day service is not available, we will come as soon as possible at a time that suits you.

Mobile Roadworthy Gold Coast
Certificates in 45 Minutes!

Get a mobile roadworthy Brisbane and gold coast City, and Gold Coast areas. Just give us a call or fill out the form on this page. We will call you back as soon as possible and we aim to beat any realistic price quoted by another company who does Roadworthy certificates Gold Coast.
We ensure there are no hidden prices and you will always receive an upfront price on your Mobile RWC Gold Coast.
Our technicians can also perform pre purchase inspections in Gold Coast, in addition to mobile car servicing in Gold Coast.

One of Goldy's Mobile mechanics will come to you at the comfort of your home or work. Our professional mobile mechanics in Gold Coast carry out the inspection and issue a roadworthy certificate on the spot.

Safety certificates Gold Coast, which at times can be commonly referred to as roadworthy certificates Gold Coast, take roughly 40 minutes to an hour complete.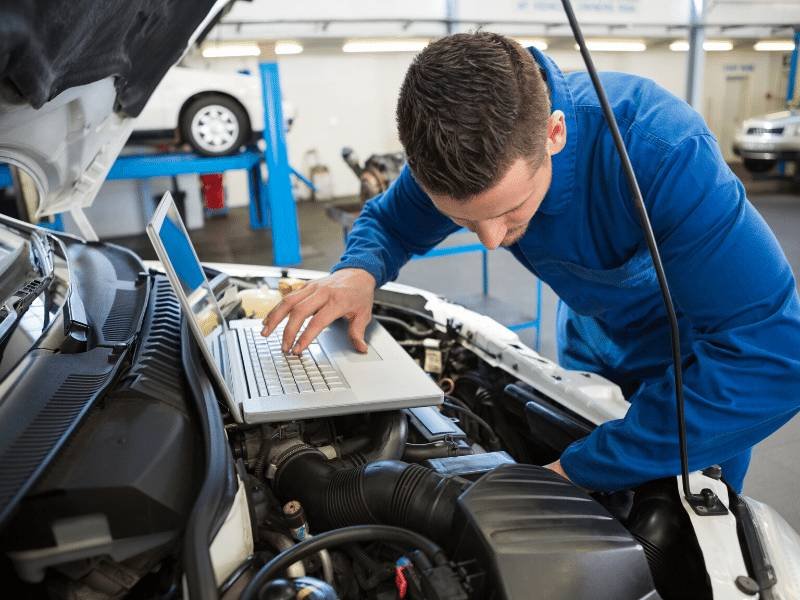 Process of Obtaining a Mobile Roadworthy Gold Coast
The process of obtaining a Mobile Roadworthy Gold Coast is dependent on the type of car or vehicle that you are selling or registering to the qualifications of the certified technician you require. However, not many inspectors are able to complete RWC Certificates on all types of vehicles.
Goldy's Mobile Mechanics Gold Coast have professional vehicles. They are kitted out to complete the review on the spot. All we need is a clear access to the car during the time of inspection.
Our approachable and skilled mechanics make sure your vehicle is safe and road worthy in accord with the Code of Practice by Queensland Transport and Main Roads.
The review is a rudimentary check that the car or motorcycle meets these minimal criteria. However, this doesn't necessarily mean the vehicle is in its best condition or working order. For example, an inspector may permit a Roadworthy Certificate Inspection when a small oil leak is found. As long as it isn't leaking on the road or anywhere else at the time of inspection.
If our mobile mechanics in Gold Coast discover flaws that require fixing, the Transport Department will give you 14 days to finish the repairs. It should also be noted, this includes weekends and public holidays.
Once finished you can simply make an appointment with us for a re-inspection. Please note, a fee does apply fore-inspection on all mobile roadworthy Gold Coast services.
If the car or motorcycle has met all defects on the initial inspection, you are given the Roadworthy Certificate.
Where can you get a Mobile Roadworthy Certificate in the Gold Coast?
We visit all around the Gold Coast from Coomera to Tweed Heads. Here are just some areas we visit frequently for RWC in Gold Coast.
Coomera
Southport
Robina
Varsity Lakes
Burleigh Heads
Burleigh Waters
Currumbin
Coolangatta
Tweed Head
Tugun
Best tips for selling your car with a Safety Certificate Gold Coast!
Make sure you have proof
When selling your car to a new buyer always place the time and date on the invoice when the purchaser takes ownership of the motor vehicle. This protects you incase the buyer incurs any speeding penalties or tolls on the way home. You will have a signed document with the time as proof that you weren't driving the vehicle at that time and date.
Selling to interstate buyers
If you are selling your vehicle to a interstate buyer, always de-register the car before giving them the keys. In addition to this, make sure you take the plates off. Let the buyer know they can purchase a permit to get them home. In case the buyer gets your plates on the vehicle they don't give you the receipts for the plates being handed in to a local Transport Department, you won't be able to deregister the vehicle. This will end up costing you time and money.
When you don't need a Mobile RWC Gold Coast
You don't have to complete a Mobile Roadworthy certificate Gold Coast if your car in unregistered. In addition, this is the only time you don't need a RWC Gold Coast.
Get a Safety Certificate Gold Coast before thinking about selling
It's a good idea to do your Roadworthy Certificates Gold Coast before you attempt to sell your car. There may be some problems that you will have to spend money to repair. It's best if you know about these before confirming a price with the purchaser.
Don't miss a sale!
Don't miss a sale because you haven't completed a Safety Certificate Gold Coast. Many people these days are looking at cars during the weekends and at night time. Because of the internet it has made it much easier to purchase a car. Don't risk it and lose a sale y not completing a Mobile RWC Gold Coast.
Always Remember.. No work is done if you don't provide the OK!
Fill out the form below and we will be in touch with you shortly.